BUSINESS GROWTH
.
Case Study – Food Packaging
Business Growth:- Below is an illustration of how production, productivity and profit can be increased without increasing manning levels…
Many companies, in order to improve production will put more people on a line, however if a "Time and Motion" Study was applied then higher production and productivity could be achieved – without increasing manning costs…
.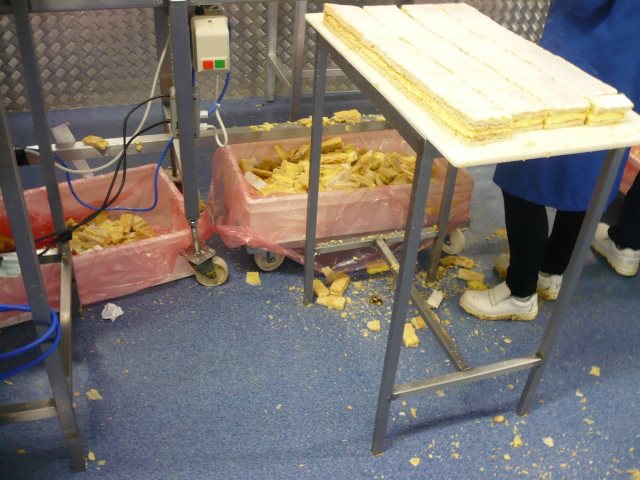 PACKING CREAM CAKES:
Production lines are running 40hrs/wk – 52 wks/yr…
The company running 3 production lines
People per line = 12. ( total 36 people )
Lines producing around 1260 per hour ( total 3780 )
Operators appear to be working around 70% efficiency
Also with the way the line is run much of the product ends up on the floor.
.
ALTERNATIVE THINKING: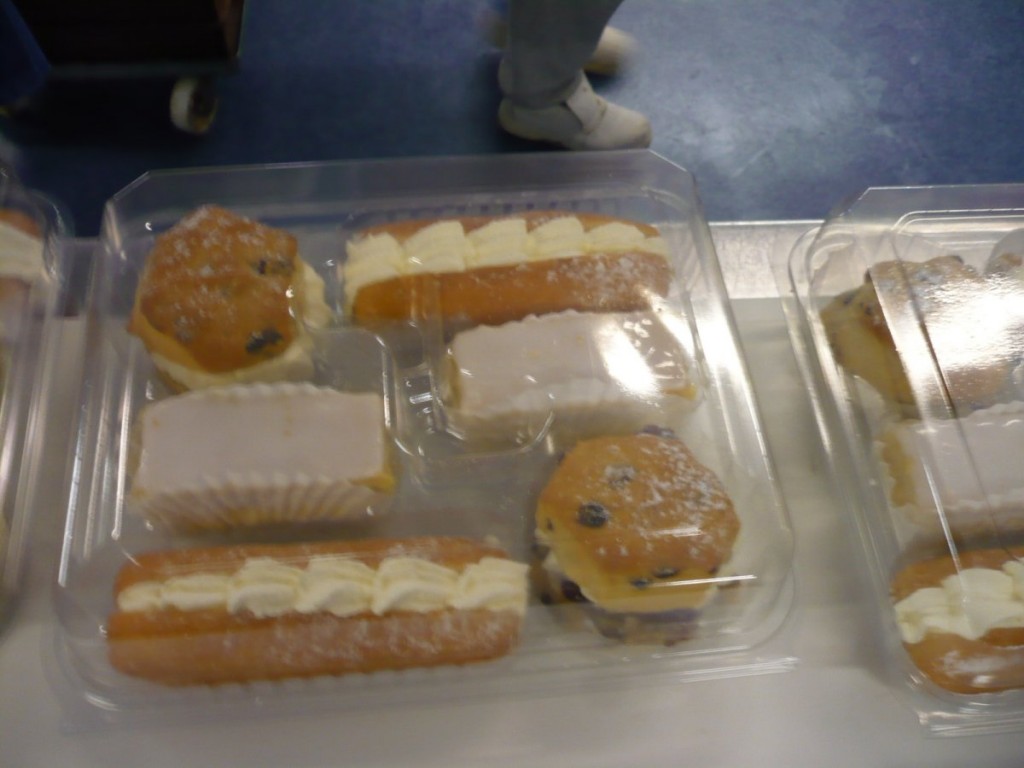 Apply a Time and Motion Study
Apply Flow-Line-Balancing Takt Times
Lets now operate and run 4 production lines
People per line = 8 + runner = 9 ( total 36 )
Operators now working at 100%
Lines now producing 1800 / hour ( total 7200 )
.
LEAN PRINCIPLES USED:
Time and Motion Study using deci-minute stop-watch
Takt Time / Cycle Time cementing the new improvements
Standard Work Procedures cementing "Best Practice Methods"
.
Sales Generated from doing a Time and Motion Study = circa £2.5M
.
KEEP-IT-SIMPLE…..
For over 30 years we've designed and implemented "Business Improvement" Projects.
Atherton Management Services Ltd: We help people in business improve their business.
Please Contact Us, tell us your issues – tell us how you would like to improve your business.
For More Information – Please call us… UK – 07970 333 466 or e-mail…