COST SAVING IN MANUFACTURING
.
Reducing Business Costs In Manufacturing
COST SAVING:- This is a short illustration of how process improvements and cost savings can be generated. Highlighted below are examples we have made for a few of our clients over the years…
The foundation for reducing business costs and increasing productivity and profit is "Time and Motion"… "Continuous Improvements" are the building blocks to improved process, productivity, profit and future growth…
.
CONTINUOUS IMPROVEMENT:
Time and Motion Study
Lean Process Improvement
Factory Layout Improvement
Stock and Inventory Organisation
Product Quality Improvement
Written Work Procedures
WCM – LEAN – 5S etc…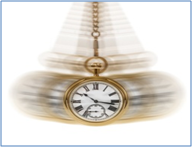 BENEFITS FROM OPPORTUNITY:
Labour Time Savings £45,000
Inventory Cost Reduction £28,000
Scrap Material Reduction £64,000
Labour Cost Savings circa £900,000
Customer Complaint Reduction £88,000
Production Cost Savings circa £425,000
Plant Energy Cost Savings circa £22,000
Manufacturing Improvement circa £927,000
Manufacturing Improvement circa €2,000,000
.
KEEP-IT-SIMPLE…..
We help people in business improve their business.
Please Contact Us, tell us how you would like to improve your business.
We've generated for our clients between £50k and £2.0M per project…
For More Information – Please call UK – 07970 333 466 or E-Mail