Climate Change Solutions – Change Management…
Climate Change Management::

We need to think "Outside the Box" in everything we do…
.
THE ENVIRONMENT:
We need to understand "what needs to be done" to reduce the effects of Climate Change…
IT's Not For Us. It's For Our Children and Our Grandchildren… We Need To "Build A Better World" NOW…
Please read the PDF articles below…
.
MANUFACTURING:
Manufacturing must implement LEAN Principles – To Preserve natural resources like oil, gas, jobs, life…
This Car Console is far too big and complicated, rejects and end-of-life will end up in landfill.
Design in "Simple" Standardize, Reduce Variation:-
We need to simplify product design and manufacture
We need to make Glass Bottles instead of plastic bottles
We need to use Cotton and Bamboo instead of oil based synthetics
Why are we designing and moulding "wood to plastic"…
Why are we scraping automotive parts that no-one will see…
Quality Standards need to be discussed with the customer…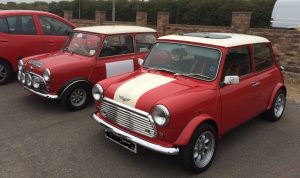 THIS IS LEAN DESIGN,
Lean Engineering
Lean Manufacture
Fit-For-Purpose
The Perfect City Car
"Are We The Last Generation To Do Nothing" – Or are we the generation to do something… To create clean growth and a clean Earth for our childrens children…
.