COMPANY HISTORY
Process Improvement – Workplace and Warehouse Organisation – Procedure Writing
.
Atherton Management Services Ltd: LEAN Industrial Engineers – Business Improvement Consultants
We Are a Small Independent Company: For over 30 years we've helped many companies improve their business. Working mainly in the UK but also Internationally. Canada, France, Czech Republic, Ireland and also The Netherlands.
Our Background:  Manufacturing – Aerospace – Automotive – Electronics – Ink – Print – Light Engineering – Heavy Engineering – Medical Devices – Food – Moulding – Woodworking – White Goods – Warehousing – Pharmaceutical – NHS etc…
Our Approach: Working with you to identify process improvement opportunities – offer recommendations – create a project plan – implement future state LEAN process improvements – help generate higher profits.
Our Focus: Reduce Non-Value Waste – Process Improvement – Factory and Warehouse Organisation.
Our Ethos: Is to "Keep Things Simple" to maximise your future business potential…
Over the years we've generated for our clients between £50k and £2.0M per project…
.
Just four of our many projects throughout the years.
2020 – 2022
In 2022: The Projects Continue… "The Race To ZERO"
2010 – 2019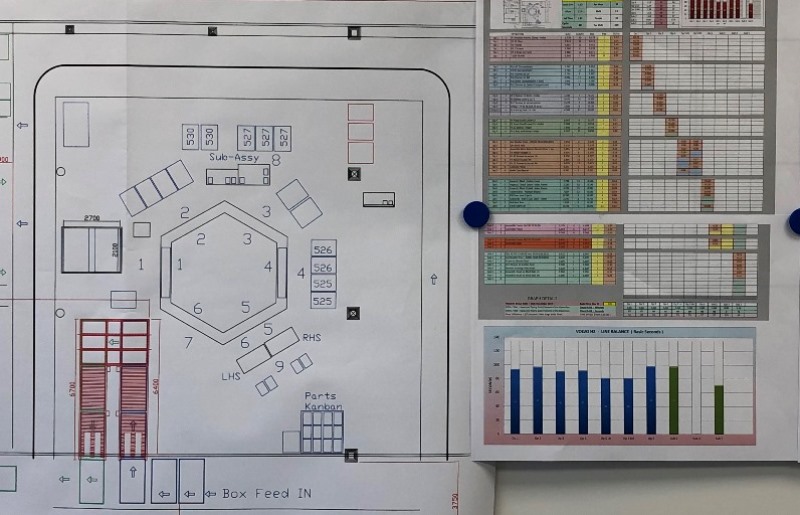 In 2018: Netherlands: A global manufacturer planned to increase production of one of their products from circa 60,000 per year to circa 90,000 per year in 2020… Project focus was manning levels, material logistics, tooling needs, the layout & build time. Numbers were analysed. Change was then implemented.
1.Time and Motion Study:  Elements of the assembly timed by stopwatch.
2.Line balanced: to achieve production requirement for 2020 circa 90,000.
3.The layout: designed for minimum movement to reduce Non-Value Waste.
4.Material feed: A Supermarket and Kanban created.  Materials available 24/7.
5.Manning:  This was organised as to production requirement. (provisionally 9 + 1 polyvalent).
6.Quality: "Every operator is responsible for his/her own quality" Training and quality awareness introduced.
.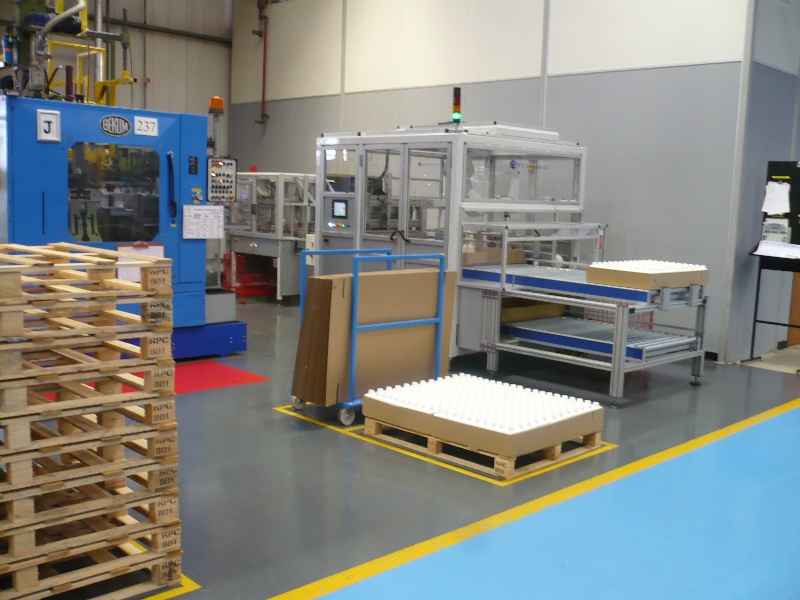 In 2015: Northamptonshire: The company, a global manufacturer of blow moulding containers felt that a Continuous Improvement opportunity could improve their manufacturing, production output and increase their business profits.
Stage 1 Measure and analyse production issues
Stage 2 Implement Continuous Improvement culture
Stage 3 Implement TPM and re-engineered cell layouts
Stage 4 Implement Quality Manual and written procedures
Stage 5 Congratulate the team on a job well done…
2000 – 2009
In 2004: Czech-Republic: The company manufacturing FMCG in the mobile phone market required a dramatic increase in production. Using SMT technology to populate PCBs, 700 – 1000 personnel were employed working 3 shifts 24/7. Management felt that 'Lean Application' could improve the process, production output and profits… Present production 12,000 units per 24hrs. They required 22,000…
Time and Method Study highlighted where improvements could be made…
Training given in Lean, 5S, WCM and continuous improvement philosophies…
A new factory layout was drawn "Single-Piece-Flow" line. 22,000 per day achieved…
Process improvements generated savings £1.2M… Growth potential $300M…
1990 – 1999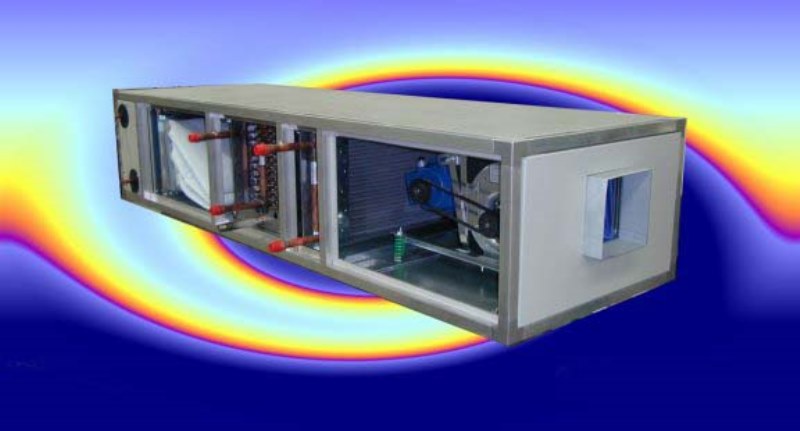 In 1999: Staffordshire: A company manufacturing high quality HVAC equipment felt that 'Lean Application' could improve their product and quality further and would give them the competitive edge in order to increase their business and profits… By identifying the opportunities, implementing lean process improvements and writing standard operation procedures, process improvements and cost savings were made…
Labour Time Savings £45,000 – Inventory Cost Reduction £28,000 – Material Scrap Reduction £64,000 – Customer Complaint Reduction £88,000…
Formation
In 1986: Atherton Management Services: Our background is Industrial Engineering, using Work Study principles and techniques.
We formed, wanting to "help people in business, improve their business." and have evolved over the years to be able to implement business improvements and generate cash for our clients.
The evolution of our operation now includes, Time and Motion Study, Factory Layouts, Workplace Organisation, Warehouse Organisation, Quality Awareness, Training, Continuous Improvement, LEAN – 5S – KPIs – OEE – SMED – TPM – DFMA – WCM and Energy Management. etc…
.
Please tell us your issues – tell us how you would like to improve your business.
For More Information – Please call us UK – 07970 333 466 or E-Mail