LEAN INDUSTRIAL ENGINEERING
We Can Help You Improve Productivity, Cash Flow and Profits…
We help people reduce costs – Improve Process, Quality, Profits and Cash Flow.
We are LEAN Industrial Engineering Specialists: We help people in business reduce costs, improve productivity and profits – It starts by implementing LEAN Manufacturing Principles.
Look around you, what do you see… It starts with an open eye, a vision, an opportunity…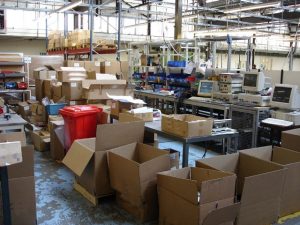 Running a business is like  "steering a ship on the sea".
Daily you come across "Icebergs". :-
Engineers, Managers and Directors run round doing the same thing – day after day, week after week… Talking about the same problems… But not finding the real solution…  "Headless Chicken Syndrome"…
People only see what is visible – NOT where the opportunity is.
We Can Help You:-  We harness the power of experience, knowledge and with an "open eye"  look for the real root cause to turn opportunity and innovative ideas into process improvement and economic impact…
Opportunity; Opens the mind – It reveals what others don't see and turns opportunity into profit.
Today businesses need  "Innovation,  NOT Stagnation" – Design IN Simple – Standardize – Reduce Variation.
LEAN MANUFACTURING: Is the reduction of Non-Value Waste: Transport – Inventory – Motion – Waiting – Over Production – Over Processing – Defects – Rejects and Scrap… Machine Downtime…
We Can Help You:-
Improve KPIs, OEE
Reduce Scrap Levels
Improve Product Quality
Improve Process & Efficiency
Improve Cash Flow and Profits
We look 'beyond the obvious' to find innovative solutions…
Innovative solutions to reduce your business costs:-
We could look at Machine OEE, Tool Change, Breakdowns, Stoppages
We could look at your Operation, Process, Production, Productivity
We could look at your Product Quality, Rejects and Scrap Levels
We could look at your Procedures – and apply "SIMPLE"
Edwards Deming said:-
Adopt the new philosophy.
Atherton Management Services:  We help people in business improve their business.
For further information please contact us…