TIME and MOTION, METHOD STUDY, CYCLE TIMING,
Are you looking to improve Process,  Productivity and Profits.
We Specialise in Time and Methods to Improve Targets.
What are your daily issues ?
Non-Value Waste
Quality and Scrap Issues
End-To-End Production Taking Too Long
Not Meeting Customer Delivery Deadlines
We can help you with:
Method Study
Cycle Time Measurement
Best Practice Assembly Methods
Line Balancing to Pull Through Production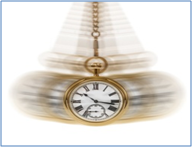 Financial Benefits:
Improved Cash Flow
Improved Productivity
Improved Production Numbers
Improved Customer Satisfaction
TIME and MOTION – CYCLE TIME Study – INDUSTRIAL ENGINEERING
Time and Motion, Work Study and Method Study. Techniques that are basic requirements needed to assess the present method of operation, in order to improve the process, product quality, productivity and profits…
Cycle Time Measurement. Techniques designed to establish the time for a qualified worker to carry out a specified job at a defined level of performance…
Industrial Engineering. A branch of engineering that now deals with the optimization of process and productivity. It is concerned with the Development – Improvement – Implementation of integrated systems – People – Money – Information – Energy – Materials – Analysis and Synthetics, together with the principles of Method Study – Time Study and Re-engineering of equipment and plant design…
Industrial Engineering concepts also overlap considerably with certain business-oriented disciplines such as Operations Management ( LEAN, 6 Sigma, 5S, KPIs, OEE, SMED, TPM, SPC, DFA, DFM, WCM ).
We Can Help You:-
We look for "Non-Value Waste". Waste in Time – Inventory – Movement – Waiting – Over-processing – Over-production – Scrap – Rejects – OEE – Machine Breakdowns…
We can help you with Time and Method programmes.  Line Balancing – One Piece Flow Lines – Cell Layouts – Method Study, Cycle Time Measurement…
We give hands-on-help:- We Identify opportunities – Measure present state situation – Analyse findings – Develop ideas – Implement Sustainable Change…
Financial Benefits
For over 25 years we've designed and implemented "Continuous Improvement" Projects driving down business costs. Using LEAN, 6 Sigma, 5S, OEE, SMED, TPM, DFM, DFA, SPC, WCM and Common Sense Engineering…
We've generated for our clients between £50k and £2.0M per project…