TIME and MOTION, METHOD STUDY, CYCLE TIMING,
We Can Help You Improve Work Methods and Set Time Standards…
We help people reduce costs – Improve Process, Productivity, Profits and Cash Flow.
People do the same things "day after day" – But in any business you have to know;-  Who does What and When – How long does it take – How much is it costing – How much money could we be losing…  It all revolves around the words "Time and Motion"…  What would you like to change – what ideas would you like to implement…
We can help you:- Process  improvements, financial improvements, peace of mind… We've just saved one company circa £600k reducing Non-Value waste, rejects, scrap, Setting Time Standards…
Please Contact Us, tell us your issues – tell us how you would like to improve your business…
What are your daily issues ?
Job Taking To Long
Poor Method of Assembly
Picking / Kitting Taking Too Long
Not Meeting Customer Delivery Times
We can help you with:
Timed Operations
Balanced Flow Lines
Organised Bench Layouts
Best Practice Process Methods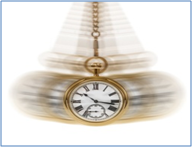 Financial Benefits:
Improved Production
Improved Productivity
Improved Customer Satisfaction
Improved Cash Flow and Profits
TIME and MOTION – CYCLE TIME Study – INDUSTRIAL ENGINEERING
Time and Motion, Work Study and Method Study. We can help you analyse the present Method of Assembly and Cycle Times in order to improve process, productivity and profits…
Cycle Time Measurement. We can help you establish the time for a qualified worker to carry out a specified job at a defined level of performance…
Industrial Engineering. A branch of engineering that now deals with the optimization of process and productivity. It is concerned with the Development – Improvement – Implementation of integrated systems – People – Money – Information – Energy – Materials – Analysis and Synthetics, together with the principles of Method Study – Time Study and Re-engineering of equipment and plant design…
Industrial Engineering concepts also overlap considerably with certain business-oriented disciplines such as Operations Management ( LEAN, 6 Sigma, 5S, KPIs, OEE, SMED, TPM, SPC, DFA, DFM, WCM ).
We Can Help You:-
We look for "Non-Value Waste". Waste in Time – Inventory – Movement – Waiting – Over-processing – Over-production – Scrap – Rejects – OEE – Machine Breakdowns…
We can help you with Time and Method programmes.  Line Balancing – One Piece Flow Lines – Cell Layouts – Method Study, Cycle Time Measurement…
We give hands-on-help:- We Identify opportunities – Measure present state situation – Analyse findings – Develop ideas – Implement Sustainable Change…
Financial Benefits
For over 30 years we've designed and implemented "Continuous Improvement" Projects driving down business costs. Using LEAN, 6 Sigma, 5S, OEE, SMED, TPM, DFM, DFA, SPC, WCM and Common Sense Engineering…
We've generated for our clients between £50k and £2.0M per project…