TIME and MOTION STUDY – BUSINESS IMPROVEMENT.
We Can Help You Improve Work Methods and Set Time Standards…
.
People do the same things "day after day" – But in any business you have to know;-  Who does What and When. How long does it take – How much is it costing – How much money could the business be losing…
The application of Time & Motion and Lean Process Improvement will produce goods when the customer wants them. For one client timed operations and LEAN balanced flow-lines increased production and saved them circa £600k…
.
What are your daily issues ?
Job Taking To Long
Poor Method of Assembly
Picking / Kitting Taking Too Long
Not Meeting Customer Delivery Times
We can help you with:
Timed Operations
Balanced Flow Lines
Organised Bench Layouts
Best Practice Process Methods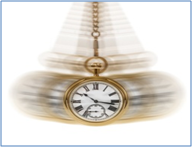 Financial Benefits:
Improved Production
Improved Productivity
Improved Customer Satisfaction
Improved Cash Flow and Profits
Services We Offer:
Work Study and Method Study:
"What is the best way to do something" ? – "Method" Standardised Work Process Methods should be used.  If the wrong method is employed money and profit will be lost…  We can help you. Our Industrial Engineers have extensive experience and knowledge in "Work Study" and "LEAN Principles" and can introduce "Best Practice Methods" to improve process, productivity and profits…
.
Cycle Time Measurement:
"How long does it take"  "How long should it take" ? – If something isn't "time" measured, it cannot be improved… We can help you establish the time for an operator to carry out a job and give you a "STANDARD TIME" for that job. This then can be used for costing, planning production or planning on-time deliveries…
.
Industrial Engineering:
A branch of engineering that deals with the optimisation of process, productivity and energy. It's concerned with the Development – Improvement – Implementation of integrated systems:- People – Money – Information – Materials – Analysis, Synthetics, together with the principles of Method Study, Time Study, Re-engineering of plant & equipment. Industrial Engineering concepts overlap with Operations Management: LEAN, 6 Sigma, KPIs, Visual Management.
We Can Help You:
We look for "Non-Value Waste". Waste in Time – Inventory – Movement – Waiting – Over-processing – Over-production – Scrap – Rejects – OEE – Machine Breakdowns.
We give hands-on-help:- We Identify opportunities – Measure present state situation – Analyse and Develop ideas – Implement Sustainable Change…
Financial Benefits:
We've generated for our clients between £50k and £2.0M per project…
For over 30 years we've designed and implemented "Continuous Improvement" Projects.
Atherton Management Services Ltd:  We help people in business improve their business.
Please Contact Us, tell us your issues – tell us how you would like to improve your business.
For More Information – Please call us…  UK – 07970 333 466